Our current raffle quilt is GYPSY WIFE designed by Jen Kingwell of Australia. The raffle quilt sewing committee was headed by Debbie L and Chris D.
The drawing will be held at the Quilt Connection meeting on August 30, 2018.
Raffle tickets are $5.00 each, or 6 for $25.00. Contact a member you know to buy tickets, or access the email from the home page.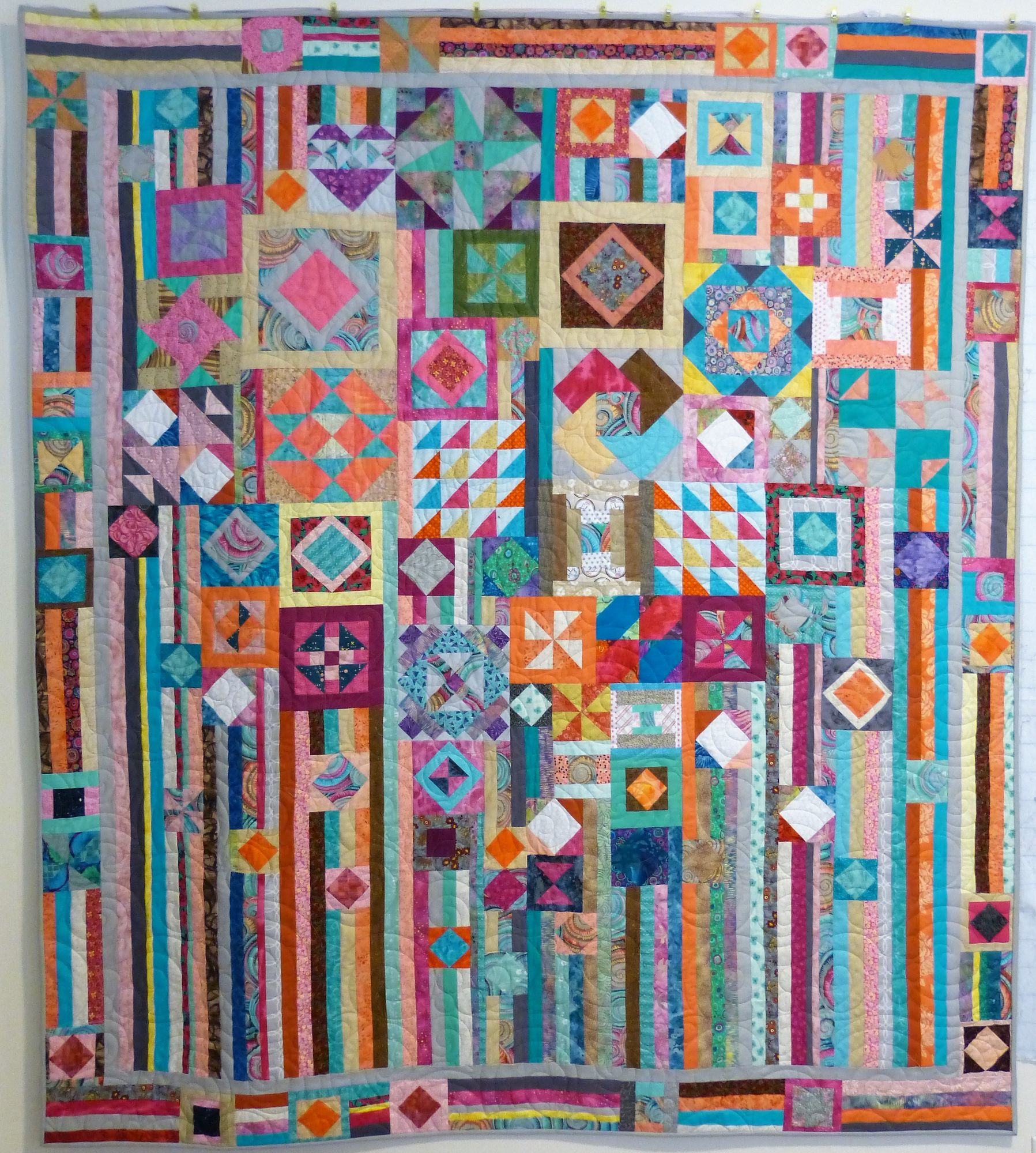 Quilt Retreats
Quilt retreats are generally twice a year, spring and fall.
The next scheduled dates are:
October 11 - 14, 2018.
Our summer 2017 Quilt-a-thon will be in July (date TBA). The specific project is yet to be determined. Cost for members is $1.00. Non-members are asked to pay $5.00.
Everyone always has a good time. And we can't wait to see the beautiful completed quilt tops.
Quilt Connection is planning a bus trip to Cedarburg Wisconsin on June 21, 2018. It will be a mix of shopping and education. We leave the Mayfair church at 7AM. First stop is the WISCONSIN MUSEUM OF QUILTS AND FIBER ARTS. There we will have a tour of the exhibit "13th Quilt Nihon" and then
have free time to browse the exhibit and the gift shop. We also have an option to buy a box lunch to be delivered to the museum, or brown bag our own lunch. The museum is wheelchair accessible.
Next we will visit two quilt shops in the area: Ye Olds Schoolhouse, and My Material Matters Quilt Shop.
Price for the bus trip is $57.00 which includes admission to the museum, and snacks on board the large, comfy, bus with "facilities".
For more information, send an email from the home page!